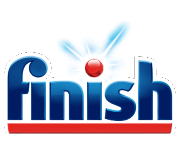 A BRIEF TO SAVE OUR WATER
Finish Dishwashing Detergents have started a journey to help preserve water. The brand encourages consumers to #SkipTheRinse which can save up to 20gal / 57L of water every time they run their dishwasher.
THE BRIEF TO YOU
How can Finish encourage behavior change that's needed to convince more people that a simple change such as using the dishwasher instead of hand washing or pre-rinsing can have a real impact?
The owner of the winning idea will receive 2 tickets to next year's festival!
By emailing your idea to Finish you agree to the competition Terms and Conditions.